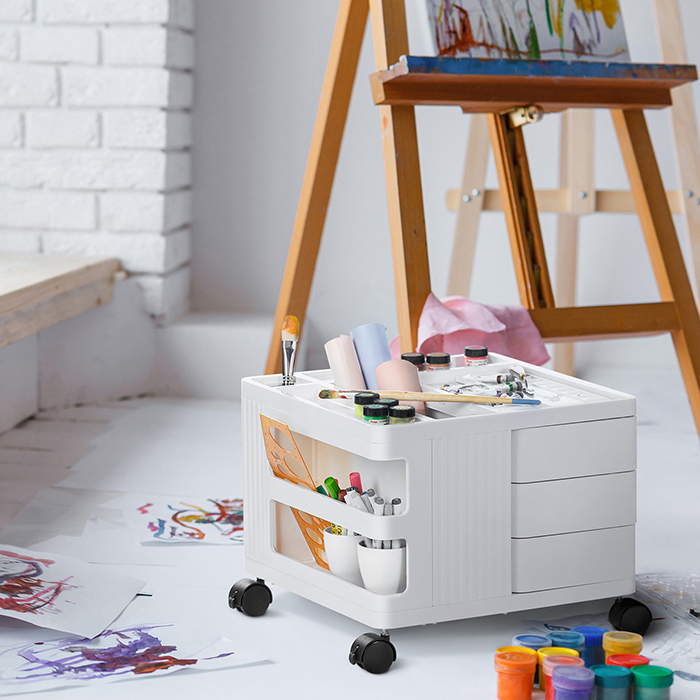 HEXA PRO One-Tier Mini Mobile Storage Cart ( With drawer version)
Model No.
022081-WH / 022082-BK / 022083-BL
Product Dimensions
Width : 18" / 45.7 cm
Depth : 18" / 45.7 cm
Height : 14" / 36 cm
Description
HEXA PRO One-Tier Mini Mobile Utility Storage Cart ( With drawer version) is designed with a variety of storage compartments, it offers full range of storage solutions. HEXA-PRO is equipped with smooth casters, makes it convenient to use in any environment, from side table in a living room, a stationery storage in study room, a cosmetic storage cart in a salon, or a nightstand in the bedroom. Its unique and aesthetic look will uplift your working and living space.

Color options : Black / White / Turquoise
Inquiry
Top Shelf
Drop-in structure keeps your supplies from falling off.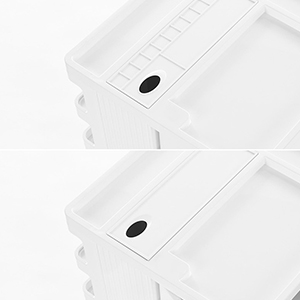 Movable rectangular cover
Can be used double-sided as a paint palette or normal surface.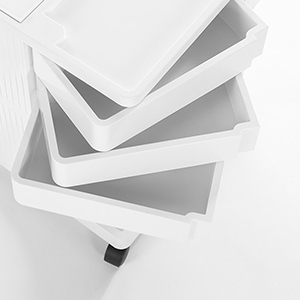 Drawers
Made with a smooth one-piece structure, swing-out designed storage can be easily used with no efforct.
Vertical storage rack
According to the size of your item, the movable partitions makes your storage more flexible to use.
Four rolling casters
2 locks on the casters to keep your cart securely in place.